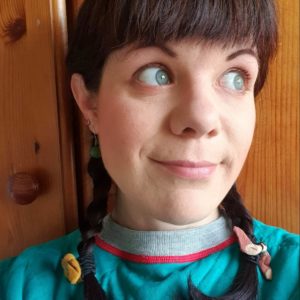 Stéphanie Chéron-Cielecki
Passionate illustrator and traveler, I love practice making sketches on site, directly observing urban and daily life. I am native French. I have been studying Graphic design at the Beaux Arts School of Caen. I obtained two certificated and I have been working for several agencies in France and abroad. I completed my studies at the Beaux Arts College in Martinique in the Caribbean Islands. Then, I have been working in the artistic field for two years. I enjoy working in a team but I am and also willing to work independently. I work with enthusiasm and I am devoted to my profession. My previous experiences in the field of visual communication allowed me to perfectly master Adobe softwares, photography, typographic rules, and made me learn how to manage any type of supports. During that time, I continued working on illustration and I improved my techniques. I really love travelling and learning from different cultures. I think that this exchange has a great impact on my drawings. My favourite artists are Stéphanie Ledoux and Michel Breton. I'd be glad to join the Urban Sketchers organizsation.
Starting from these experiences, I would like to work in the publishing field combining graphic design and illustration.
My warmest thanks to:
Web development
I met Alexia Tanguy when I was studying Ggraphic design in 2010. Thank you Alexia for your sound advice, generous help and constant support that ensures the proper functioning of this website.
Translation
I met Alice Scaffidi at the Communication Department of Deauville in October 2015. Thank you Alice for your availability, support, loyal friendship, patience and good mood.
Professional translator and interpreter
English – French – Italian – Spanish
alice.scaffidi@gmail.com – +33(0) 7 77 31 65 55
Reading
Thanks a million to Lara Spelsberg, Camille Fabre, Lénah Smoch, Pauline Bailly and Jérome Dupont. Thank you my friends, volunteers to correct the website. Your contribution to this project has been professional. I will take your precious advice and encouragement to heart for a long time.
Stockists
Member at: Damn Fine Print and Design & Craft Council Ireland.
Prints available at: Mira Mira, Irish Design Shop, Westport Framing, Sheep & Wool Centre, Damn Fine Print and Marlow & Co.
Best regards, Stéphanie
Irish phone number: +353 87 337 4954
E-Mail : s.cheron.cielecki@gmail.com.
Based in Dublin, Ireland.
For any questions, comments or simple exchanges, don't hesitate to contact me through the form below. I will be glad to answer as soon as possible.